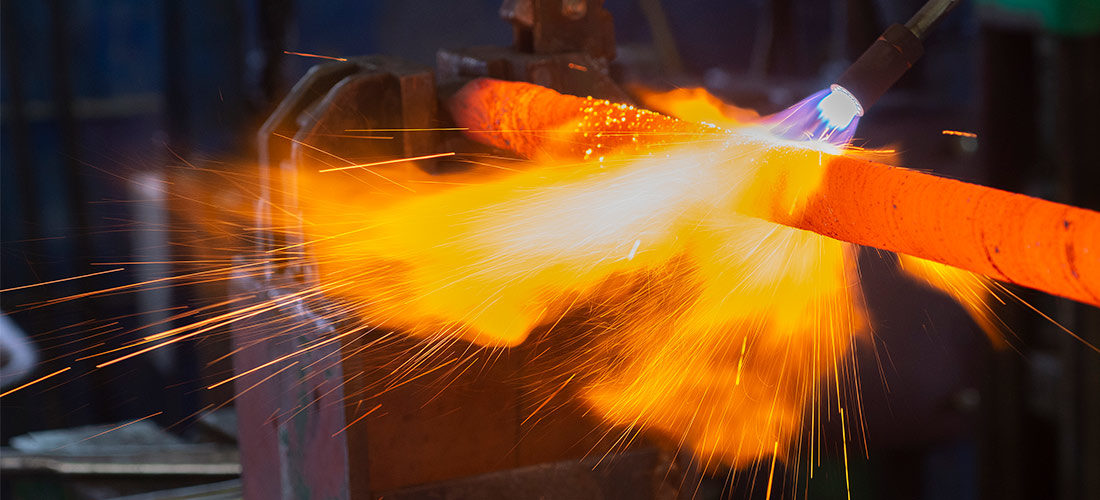 The Studio
At Chris Ploof Designs we are crafting a new tradition in jewelry. We don't strive to be different. We just are.
With everything we make we have longevity in mind, not temporary fads or trends.
We use ancient techniques to create timeless designs.
We forge meteorite—truly out of this world! We fuse luscious color combinations of gold, palladium, and platinum to create the most sensual wood-grain patterns known to jewelry making—mokume gane. Most famously, we have evolved the strength and beauty of ancient sword-making metals to create our own proprietary formula of bio-compatible stainless steel Damascus. Within a quarter century our combined skills have made Chris Ploof Designs the leading industry supplier of Damascus steel and mokume gane for both raw materials and finished products.
Our jewelry is as unique as the person who wears it. With our wedding rings we believe every band calls for the finest craft to match the strength and uniqueness of the relationship it symbolizes.
Our expertise is knowing how to make jewelry that will last a lifetime and beyond. We use the best materials because our overarching goal is to deliver heirloom quality. All of our jewelry is handcrafted with its lifetime in mind so you and your family will enjoy our designs forever. That is legacy.