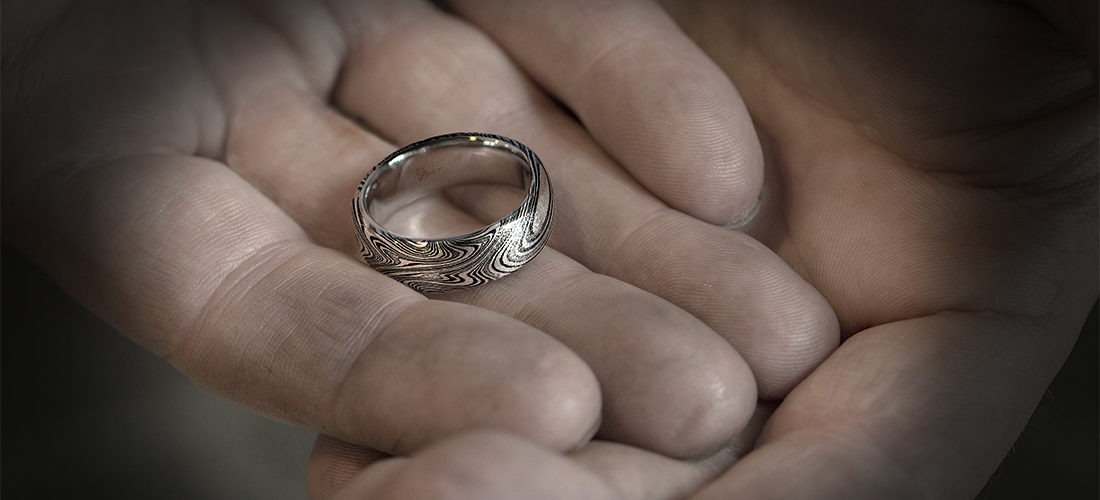 Head, Heart & Hands
More than a century ago, there was a worldwide craft movement in reaction to the Industrial Revolution. Artisan makers asserted the genius of their hearts and hands to create works of art that changed the history of design.
Today, we are seeing a similar reaction to the Digital Age. The influence of the Handmade Movement is being experienced everywhere. Chris Ploof Designs is at the heart of it—put better, Chris's head, heart and hands are in it.
The combination of head, heart and hands defines where everything comes together. Chris Ploof Designs does more than check boxes and steer consumer choices. We blend thought and emotion with our materials to create the most unique designs. Everything we hold true goes into our work.
When entrusted with the single-most important symbol of a union between two people—a ring—we believe every one should be as unique as the love it represents. It is no mere token. It is what shows the world the value of your bond. We take commitments seriously.
We value the people who love our work: connoisseurs, tastemakers, geek chic nerds, individuals who value more than status quo. We value our makers: modern alchemists, artisanal geniuses, master goldsmiths designing and crafting legendary treasures for people like you who demand the extraordinary. We make history every day.
We use our heads. We listen to our hearts. We make with our hands.